About Bartelt Insurance Services LLC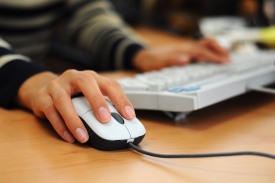 Bartelt Insurance Services LLC was established in 2010 by Andrew & Matthew Bartelt (Brothers and Partners in Ownership) in an effort to give customers the experience they want and customer service they deserve with honesty, integrity and reliability while delivering low cost insurance rates, with the highest available coverage and a great place to work for owners, agents, and employees alike.

We've grown from a two person shop to now having several employees and multiple locations and our plan is to continue growing by doing what is right and treating customers how we would want to be treated ourselves, offering the lowest possible cost with the best available coverage for each and every individual's budget. We do not push products you do not want or maybe cannot afford, but rather let our customers know what is available, and how it could benefit you, your family or maybe your business and let you decide if the product(s) fit your needs.

It is our goal to help as many people as possible obtain affordable insurance coverage with the protection they need or want while being able to provide a rewarding place to work for all of our employees.

We are grateful to have helpful and knowledgeable staff and most have 10 years plus in the insurance industry while continually updating their education and learning new industry practices and technology.

I hope we can help you with your insurance needs.
Currently we have offices in Weston and Wausau both located in Central Wisconsin with licenses to serve not only Wisconsin but also our bordering states MN., MI., IL., IA. & FL., as we know many people love their vacation properties or just have other needs.